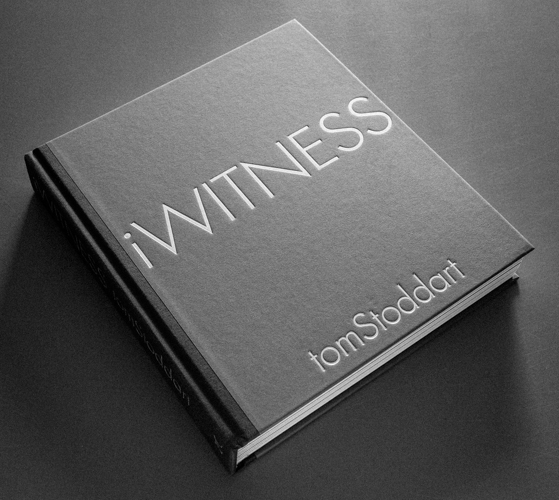 This morning, I'm reeling from the news that the great photographer Tom Stoddart has died.
I had the privilege of making prints for Tom in a previous chapter. I loved our chats and lunches together but we haven't seen each other for years. I regret that now.
Years ago, I wrote a blog post about the time we met. The website frustratingly succumbed to a sequence of hacks, so I thought I no longer had a record of it.
However, I just did a search on my computer and found — because I'm a belt and braces kinda chap — that I'd saved text files of my blog posts in case of such an eventuality.
So, below these words, I'm pleased to be able to share that 2013 blog post with you particularly as it contains a couple of his anecdotes — treasures indeed.
Right at the end, you'll see that he said to me:
"It's just so sad that images like this even have to exist."
It is sad, Tom, but you were the man to make them. Rest in peace, you clever chap.
---
Tom Stoddart, Colombian Cool
One of the joys of 2013 has been meeting and working with the acclaimed photojournalist, Tom Stoddart.
As his site describes:
"During a long and varied career Tom has witnessed such international events as the war in Lebanon, the fall of the Berlin Wall, the election of President Nelson Mandela, the bloody siege of Sarajevo and the wars against Saddam Hussein in Iraq."
On meeting for the first time, I couldn't help but think that the clinical environment of my studio was surely at odds with many of those frightening, desperately upsetting scenes to have passed before Tom's eyes.
When he calls to let me know that a photograph is on its way for me to print, it's hard to know exactly what will appear on my monitor — especially when the file is entitled 'Cool Dude'.
So, what will a photograph by Tom Stoddart be like that's called 'Cool Dude'?
Well, it'll be like this: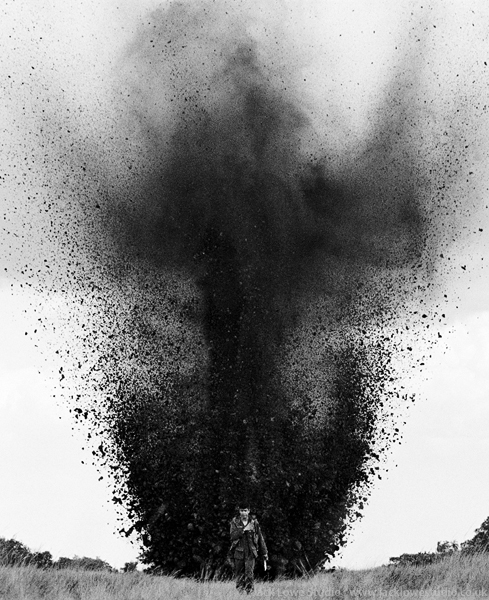 A striking image and one with an equally striking story:
COLOMBIA – NOVEMBER 1996: Cocaine is worth billions of dollars to the Colombian drug traffickers. More than 70,000 people have died in the cartel wars, and Colombia's elite Special Forces have battled hard to stem the flow of drugs from the jungle region of Guaviare which covers an area of 26,000 sq miles and produces more than half the world's cocaine. The photograph shows Special Forces after blowing up a landing strip used by cartels to transport cocaine from a coca-processing lab in the heart of the Colombian jungle.
Tom candidly told me about another facet to this photograph:
Having flown in by helicopter, a 4×4 vehicle belonging to the cartel was found nestled in the bushes. Unusually, the Special Forces decided to try and drive it back to the Police station some 100km away.
So, Tom now had the choice of returning by car or helicopter.
He chose the latter, which was fortunate as the 4×4 was ambushed en route. One of the Special Forces' men was killed, the others were wounded but survived.
---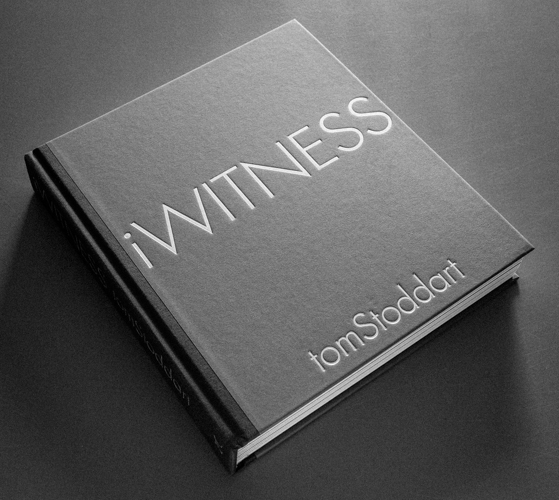 Tom has kindly given me a copy of his stunning book, iWITNESS.
Published by Trolley, printed in Italy and with a foreword by Sir Bob Geldof, it's a beautifully produced tome full of anguish, sadness, desperation, horror, hope and optimism.
As Tom said when he handed it to me, "It's just so sad that images like this even have to exist."